Inspired by the Her Noise archive, I want to create a space free from patriarchal preconceptions around sound and music. This project is not about having experience with playing instruments but about our experiences of listening to one another and our environment and approaching sound with reciprocity. The instruments in this project are not objects to be used for our benefit but subjects with their own socio-cultural gendered entanglements.
Our western values are built around a singular gender, if we can even attempt to create spaces made for the multiple, the othered and the cultivation of difference then I believe it is an act of queer feminist rebellion. In such a space my aim is to intimately record the interactions and relationships formed between the human participants and the more-than-human instruments.
Exercise 1
(Duration minimum 5 minutes)
Teach Yourself to Fly (Sonic Meditations 1974 Pauline Oliveros)
Exercise 2
(Duration minimum 5 minutes)
The Heart Chant (Deep Listening A Composers Sound Practise 2001 Pauline Oliveros)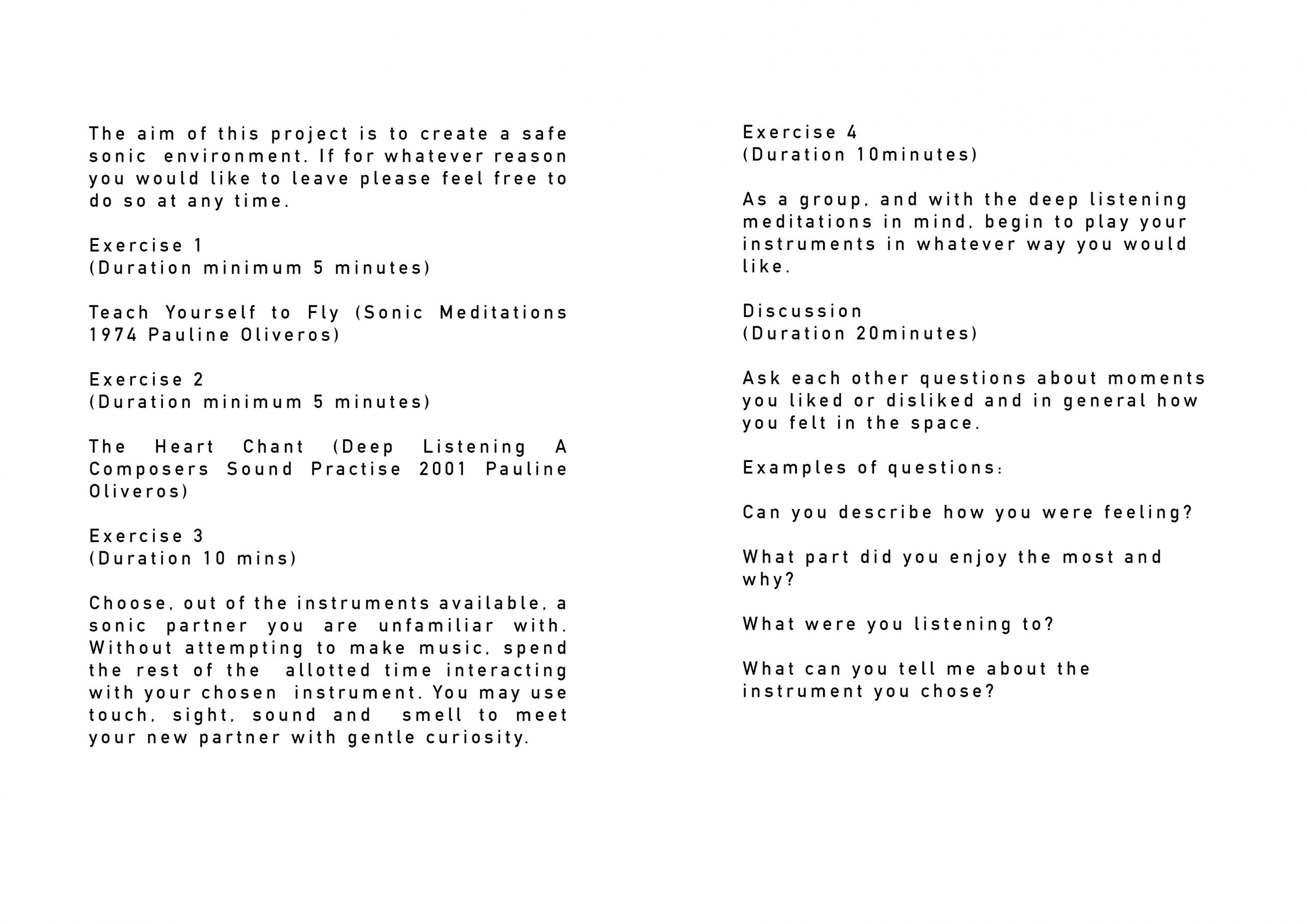 Exercise 3
(Duration 10 minutes)
Choose, out of the instruments available, a sonic partner you are unfamiliar with. Without attempting to make music, spend the rest of the allotted time interacting with your chosen instrument. You may use touch, sight, sound and smell to meet your new partner with gentle curiosity.
Exercise 4 (Duration 10 minutes)
As a group, and with the deep listening meditations in mind, begin to play your instruments in whatever way you would like.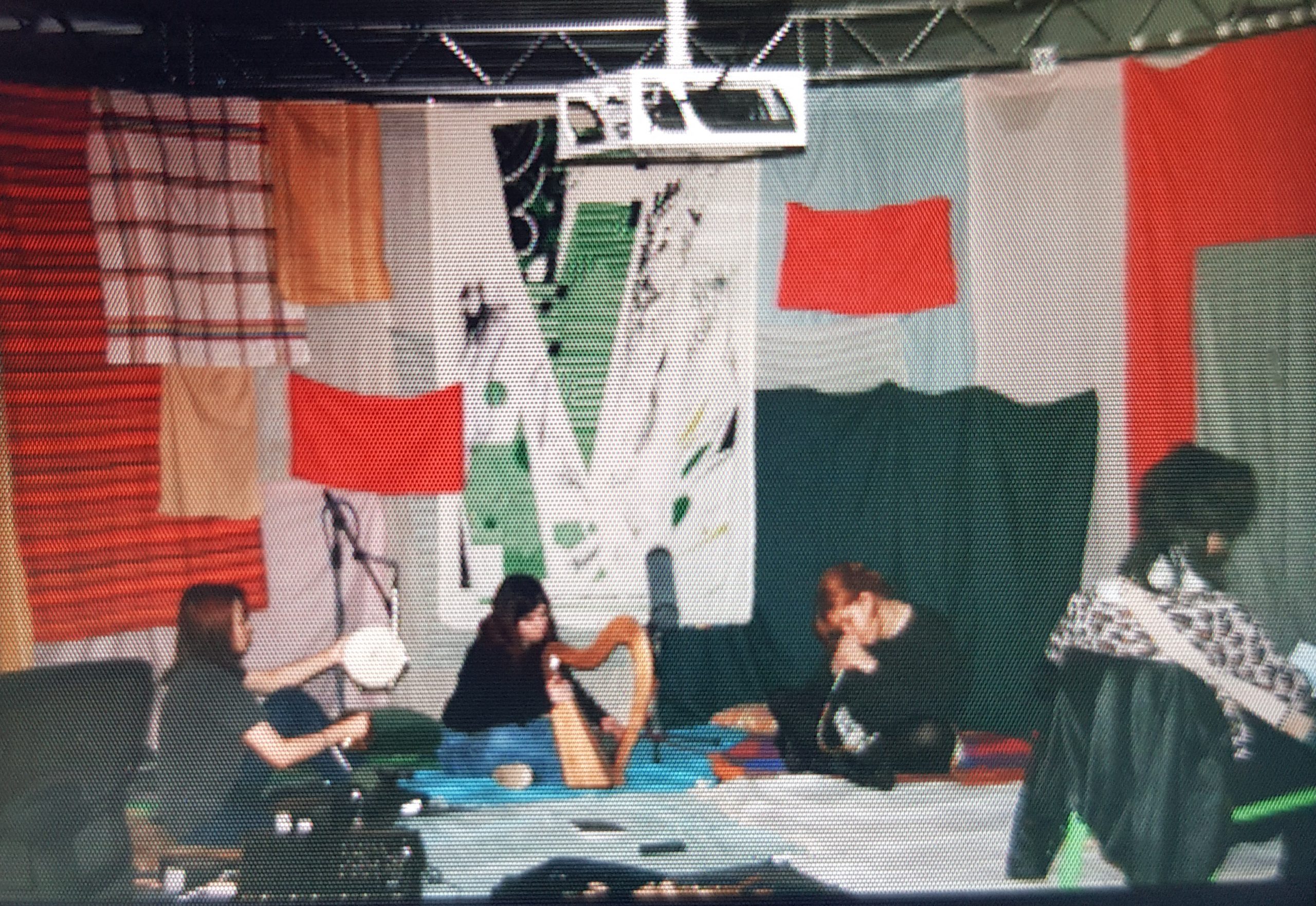 Discussion (Duration 20mins)
Ask each other questions about moments you liked or disliked and in general how you felt in the space.